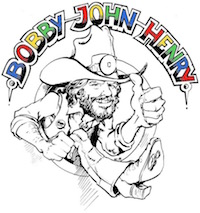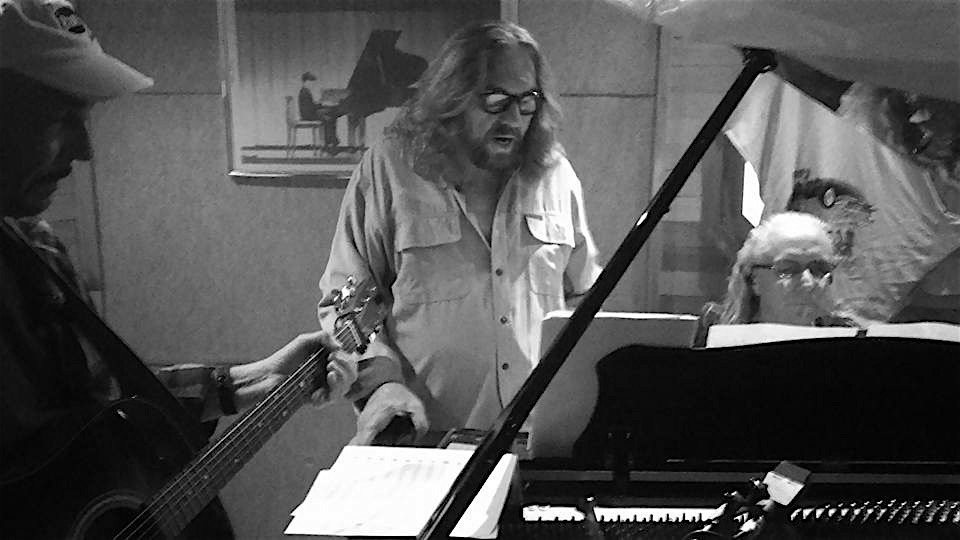 BIO
Bobby John Henry, a man of many qualities and talents. Not only is he famously known as Nashville's "Baker of Music Row", his roots are deep in the music industry, itself. So, it's fitting that this baker, a multi-genre artist and songwriter, supplies Music City restaurants with the best bread in town, from Music Row's own Spence Manor Suites.
Son of a preacher man, born in Enid, Oklahoma, Bobby John grew up in the Mid-west. From a farm boy in McCool Jct, Neb to high school in Kansas City, MO. Kansas City was a gumbo of musical styles. It came easy for him singing a mixture of gospel, country, western swing, pop and jazz. He appeared in clubs and on radio with Jimmy Dallas and Rex Allen. Bobby sang with country bands in clubs and after they closed he was off to the After Hours clubs where the great Big Bands of the day would gather for all night jam sessions. KC was a lay over spot for the big bands to line up the western leg of their tours. Bobby would set in with band members from the likes of Duke Ellington,Woody Herman, and Count Basie playing jazz standards till daylight.
Bobby's career lead him to a booking in New Orleans. He sang with the Roy Laberto Band, at the Famous Door and Louis Prima at the Dream Room on Bourbon Street. His talent caught the attention of a famous Dixieland trumpet player and movie star, Johnny "Scat" Davis. Scat hired Bobby to join his band, so they were off to Las Vegas to play opposite Louis Prima and Keely Smith at the Sahara Hotel
While traveling and playing across the country, Bobby continued his songwriting career. His first hit, "Swamp Legend", was recorded in the 1950's by The Four Coachman. The jazz rock group, Chase, recorded his "Livin' In Heat". Frankie Avalon recorded his "Extra Sunrise", Dave and Sugar recorded "I Ain't Leavin' Dallas Till The Fire Goes Out" and The Holley's recorded "Mr. Right Now". Bobby's "It Meant Nothing To Me" was recorded by three different artists, Diana Trask, Millie Jackson and Kari Jorgensen. Recording artist, Karen Kate Blackwell, wife of comedian, Marty Allen, recorded an entire album, consisting solely of Bobby John Henry's work.
As an artist himself, Bobby recorded for Capitol, Mega and Metromedia Records. Some of his recordings include "The Taker", "Mama's Gone", and "Me and Willie Nelson". In 2013 Bobby got a call to record "Back in New Orleans" with The Dukes of Dixieland and the Oak Ridge Boys.
Bobby joined with singer Misti Walker and toured round the world, spending several years in Bermuda and the Bahamas. He also had a stand up comedy team with his friend Gene Lorenzo, who later joined the First Edition. Bobby moved to a ranch near Bakersfield where he had an interest in the Bakersfield Inn Hotel, where he played when not on the road with Misti and his band.
At the time, west coast country music was coming alive with the new Bakersfield Sound. In Bakersfield, Bobby was surrounded by the talents of Jimmy Wakely, Tex Williams, Merle Travis, Red Simpson, Gene Moles, Mark Mosley, The Bakersfield Rhythm Boys, Buck Owens, Merle Haggard, Rose Maddox, Rusty Draper, Marty Robbins, Roy Clark, Mayf Nutter, David Frizzel, Freddie Hart, Bobby Bare and Rockabilly Pioneers, The Collins Kids, Larry and Lori.
In 1988, Nashville was calling Bobby John's name, straight to the Spence Manor Hotel on Music Row. He brought back to life, what was in its glory days, the hotel home of many stars including Frank Sinatra, Dean Martin, The Beatles and Elvis. Bobby made the Suites the perfect place to call home, while visiting Music City, for Willie Nelson, Charlie Pride, Lynn Anderson, Bare Naked Ladies, Dolly Parton, Billy Joe Shavers, and many rock bands and songwriters worldwide.
Today, from the same kitchen that fried Elvis' peanut butter and banana sandwiches, and Southern pies, Bobby John Henry mixes, kneads and bakes his special artisan bread recipes for Nashville restaurants. Don't let his title of "The Baker of Music Row" fool you into believing that is all he is up to these days. He is also the proud father of 19 year old Emily Hall. Emily is much like her father, singing and songwriting, excelling at all she sets her mind to do.
While baking for Music City and enjoying fatherhood, Bobby is staying busy in the music business. He's writing new songs, playing out now and again and sharing his talent and heart to help others.
From his days in Bakersfield, Bobby continues, in Nashville, to be an advocate and supporter for the Muscular Dystrophy Association. Bobby John Henry's Bakery proudly hosts the annual MORE THAN MUSIC MDA Benefit Concert. Bobby John works hard, each year, to gather the best musical talent in town to help him, and his volunteers, raise much needed funds for middle Tennessee patients living with muscle disease.
Fishing with Merle MUSIC VIDEO COMING SOON